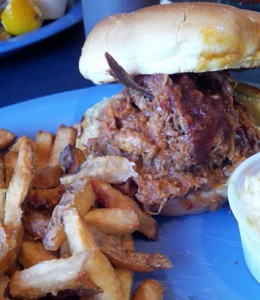 On all of my visits to the DC area so far one stop always has to be made, King Street Blues BBQ is a must when visiting the DMV area. They are open for lunch and dinner with extraordinarily affordable prices, located in historic downtown Alexandria, VA. I usually get the same thing here, when you can do that at a restaurant and keep going back time and time again you know they are doing it right. King Street is a very casual, friendly environment with a bar area and upstairs dinning with a bunch of zany decorations (think about the colors and over exaggerated feel of Roger Rabbit).


I usually get the Elwood, a BBQ pork sandwich with coleslaw and it also comes with a side of fries. I also get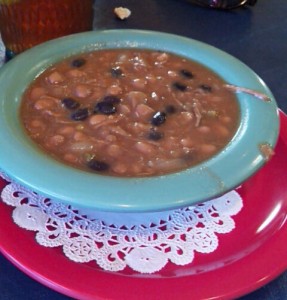 sweet tea because no one on the West Coast can do sweet tea like it's done in the south. For sides I usually get either the backed beans (the have black beans in them also) and/or the collard greens. The only time I've been here and haven't gotten the Elwood I ended up getting Jake's BBQ Brisket sandwich, it was good but I am a pork lover so I had to switch back. I've tried a lot of different bbq all over the country and King Street is one of the places that sticks out in my memory the most.